Get the equipment, maintenance, & upgrades you need at a reasonable price.
In modern cities like Elizabethtown, functioning drain lines, a powerful water heater, and reliable toilets are far from luxuries. But modern comforts command modern prices. At Hornback Plumbing, we understand that every plumbing repair, water heater installation, or sewer line replacement job represents a significant investment in your home or business. You're securing your comfort and the functionality of your home for years to come—and that comes at a cost. That said, there's absolutely no sense in making plumbing service prohibitively expensive. That's why we offer excellent financing options for everyday residential customers.
At Hornback Plumbing, we partner with GreenSky—an exceptional financing resource that you can use to provide you with options to finance your new tankless water heater installation, new water softener & filtration system, or new pipes. This GreenSky partnership enables our customers to consider flexible payment options. To learn more about our financing options, contact us today. We'll walk you through the process and answer any questions you may have about getting the expert service you need in Elizabethtown, Brandenburg, Bardstown, & beyond!
Avoid Emergencies with Our Leading Protection Plan
The best kind of emergency is the avoided kind. With regular maintenance, your plumbing system and fixtures can run reliably for years on end. With comprehensive annual inspections, you'll get the cleaning and replacement parts you need to avoid emergencies before they happen. Better still, with our Plumbing Protection Plan, you can cross several items off your to-do list and put them on ours instead. Let Hornback Plumbing keep your vital systems up and running for the foreseeable future. Learn more about our Protection Plan and contact us today.
Plumbing Problem? Get a Free Estimate.
* Indicates required questions
"*" indicates required fields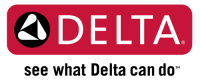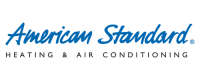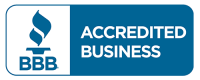 How We Bring Superior Service to Elizabethtown & Beyond
Get Financing for Leading Plumbing Repair Services!
Keeping things sanitary, enjoying ample hot water, and making everyday life flow smoothly in your home aren't optional amenities in modern life—they're necessities. Our financing options make it easy to get the service you need at the right price point. Contact us today.